Bill Fryer-deceased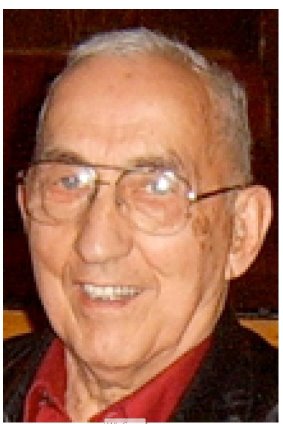 WILLIAM "BILL" DESPAIN FRYER
Dec. 17, 1927 — Oct. 24, 2013
Bill was quiet man who served his fellow man all his life.
He did not seek the limelight, but looked for ways to help and serve. He was a man of integrity, honesty and industry. He had a deep love and devotion to his Heavenly Father, family, friends and community.
Bill passed away at the age of 85 on Oct. 24, 2013, at the Samaritan Evergreen Hospice House in Albany, due to complication of Parkinson's disease.
He was born to Thomas Robin Fryer and Tessa Maude Despain Fryer on Dec. 17, 1927, in Stayton, the fourth of seven children. He grew up in Detroit, where he developed a great love for the outdoors as he hiked, fished and hunted with his siblings in the Cascades.
Bill graduated from high school in 1946 in a class of eight. In his junior year of high school his basketball team won the state championship for his league. He served in the military in Korea. He then spent two and half years on a mission for the Church of Jesus Christ of Latter-day Saints, serving in New Zealand.
After his mission, he married Louisa Faye Callahan on Oct. 13, 1953, in the Idaho Falls Temple. They had four children: one daughter and three sons.
Bill received his bachelor's and master's degrees in education from Oregon State University and began his teaching career at Franklin Elementary School in Corvallis. He was principal of Inavale, Roosevelt, Mountain View, Wilson and Adams elementary schools. He was president of the Corvallis Education Association.
While serving as principal at Adams, Bill and Faye started a business of small group homes caring for the elderly. Bill retired early from education as their business of care homes for the elderly grew.
After retiring from their second career, Bill and Faye served two missions for the Church of Jesus Christ of Latter-day Saints, in Serbia (two years) and Croatia (18 months).
They then managed the church's Camp Alpine for three and a half years. Bill loved returning to the forests of his youth, the quiet walks, taking care of the land and befriending the wildlife. He and Faye enjoyed working with the youth who came for camps during the summer months.
Bill worked 13 years in the Portland Oregon Temple, serving 10 of those years with his wife. Throughout his life, Bill faithfully served in his various church callings; some of those responsibilities were church farm master, Scoutmaster, elder quorum president, the seventy, bishopric counselor, high counselor and teacher.
Bill is survived by his wife, Louisa Faye Fryer; four children, Jessie Marie (Brent) Boyter, William Robin (Mary) Fryer, John Robert (June) Fryer and Richard Allen Fryer; 13 grandchildren; and 32 great-grandchildren.
Bill was preceded in death by his grandson Austin Fryer.
The viewing is set for 9:30 to 10:45 a.m. Saturday, Nov. 2, at the Church of Jesus Christ of Latter-day Saints, 4141 N.W. Harrison Blvd., Corvallis. Funeral services will follow at 11 a.m. Interment will take place at Twin Oaks Cemetery, Albany. In lieu of flowers, donations in Bill's name can be made to Samaritan Evergreen Hospice, 1046 Sixth Ave. S.W., Albany, OR 97321.
Arrangements are by DeMoss-Durdan Funeral Home (www.demossdurdan.com).