Dixie L. Nelson-deceased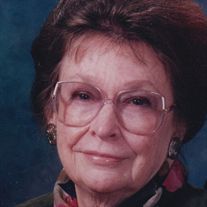 Dixie L. Nelson
Dixie L. Nixon, 3/31/1931 – 5/25/2015
Dixie L. Nelson, deeply beloved wife of Tom and cherished mother of Eric, Katherine, Elizabeth and Patricia passed away after a brief illness in the early hours of May 25 in the presence of her family.
She is survived by her husband of 57 years, her brother Gary Anderson, four children, seven grandchildren, three great-grandchildren and one great-great grandchild.
She was born in San Francisco in 1931 to Irvin and Dixie Anderson. She grew up in Utah and attended the University of Utah where she received a Bachelor of Arts degree in French. On October 4, 1958, she married Thomas E. Nelson. The couple traveled extensively in Asia and Australia. ??
Dixie served as an Associate Chaplain at Good Samaritan Regional Medical Center. She served several terms as Chairman of the Benton County Republican Central Committee and was active in the statewide re-election campaign for Richard Nixon in 1972.
Her artistic pursuits included painting, sculpturing and ceramics. She had a deep appreciation of beauty and an unerring eye in finding it. She will be remembered as a spirited, fiercely intelligent woman with strong convictions and a caring heart. ??
Memorial donations in Dixie's name may be directed to the Good Samaritan Church Foundation 333 NW 35th St., Corvallis, OR 97330.
A memorial service is planned for 1:00 pm, Thursday, May 28th at the Episcopal Church of the Good Samaritan. The Rev. Bill McCarthy will officiate.