Robert Canfield-deceased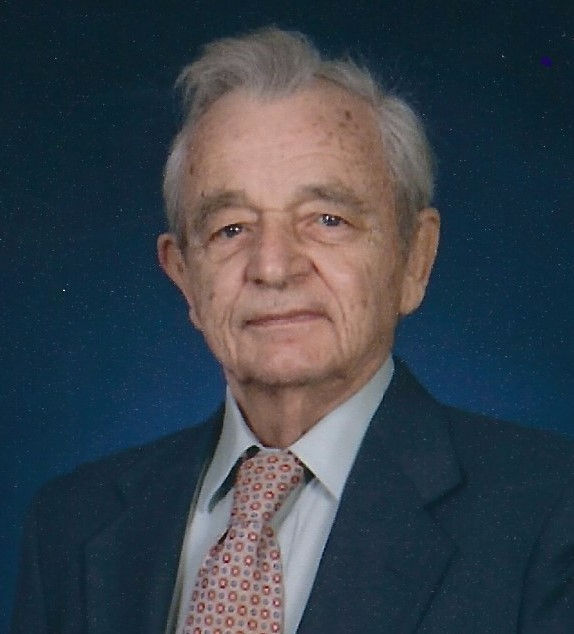 Robert "Bob" Ellsworth Canfield
October 20, 2015 10:52 am
April 30, 1926 — Oct. 15, 2015
Robert "Bob" Ellsworth Canfield, beloved husband, father and papa, passed away at age 89 on Oct. 15, 2015.
He was born April 30, 1926, in Cedar Grove, New Jersey, to George and Helen Canfield, the youngest of three: two sisters Dorothy (deceased) and Jane of Florida. He received Jesus Christ as Savior at age 14 at a youth camp. He proudly served in the U.S. Army Air Force in World War II. He went on to graduate from the University of Virginia with a bachelor's degree in commerce. He then managed a fuel firm for nine years in New York City. He went on to continue his education at the Oregon College of Education and received a master's degree in education.
In 1961 he met and married his love, Lois, wife of 53 years. He taught at Corvallis High School in Oregon for 18 years and developed Westwood Hills Estates, a planned residential community. After the Vietnam War he felt compelled to help and sponsor two college-age Vietnamese men, An and Hoang, who lived with the family for two years.
In 1979 he moved the family to Tallahassee, Florida, to sell Schrader Wood Stoves and then moved back to Oregon for five years. They moved to Mission, Texas, where he taught junior high students in the Hildalgo and Donna independent school districts. In 1994 he retired and moved the family to Georgetown, Texas. His interests included golf, skiing, hunting, energy conservation, swimming and financial planning.
Bob is survived by Lois (Winegar); five children, Karen Wortham (Travis Jr. ) of Garland, Texas, and her children, Travis III, Aaron Robert and Karis; Cheryl of Georgetown, Texas; Bob of Round Rock, Texas; Steve (Marcy) of Round Rock, Texas, and his children, Joshua, Ryan and Lauren; and David (Ashley) of Leander, Texas, and his sons, Casey, Brayden, Mikaien, Tate, Jude and Finn.