In Memory
Priscilla Allen (Van Dyke)
This is a nice 2011 article about Priscilla and Joe's farm stand in Blythe, CA which mentions their 850-acre farm.
Priscilla Anne Van Dyke, 68, (Allen)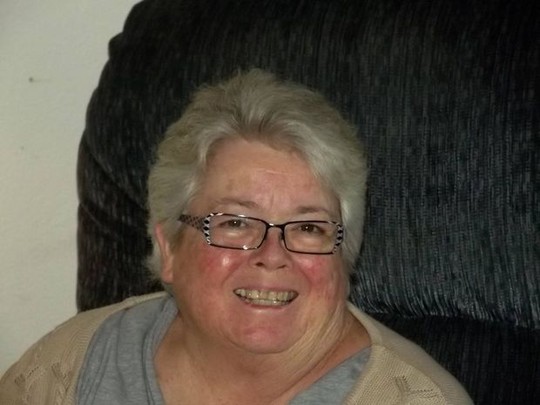 Aug. 23, 1947 — Sept. 7, 2015

Priscilla Anne Van Dyke, 68, passed away Sept. 7 at her home in Las Vegas, Nevada. Priscilla was born in Bend and graduated from Corvallis High School in 1965 and then from Oregon State University in 1969. After graduation, Priscilla moved to West Virginia to pursue her newly found career in recreation management. She later moved to Scottsdale, Arizona, where she met her beloved husband, Joe Van Dyke. They were married Nov. 19, 1972.

In 1974 the couple moved to Blythe, California, where she pursued a career in education. Priscilla received the "Teacher of the Year" award for the school year 1990-91 by Ruth Brown School. She retired from teaching in June 2003.

She and Joe became known as "Joe Van Dyke Farms" while providing Blythe and the surrounding areas produce fresh from their farm. Priscilla and Joe eventually branched out and grew into the Las Vegas and Quartzsite Farmers' Markets. After many years of commuting between Blythe and Las Vegas, Joe and Priscilla decided to call Las Vegas home and retired from the farming business in 2014.

Devoted to the Word of God, Priscilla believed in the power of scripture and occasionally sang and guest preached at local churches.

One of Priscilla's most adored past times was doting on on her grandchildren. They were truly the "apple of her eye."

Priscilla is survived by husband Joe; sister Glenda Allen; sons Joe (Michelle), Jason and Daren (Siriwan); and six grandchildren, Kassandra, Derek, Alexandria, Abigail, Justin, and Samantha.

A celebration of life will be at 10 a.m. Saturday, Sept. 26, at the Palo Verde Valley High School Cafeteria, 667 N. Lovekin Blvd., Blythe, California, with a reception to immediately follow. People are asked to wear lively, bright colors or florals as Priscilla would have done.

In lieu of flowers, to honor Priscilla, family is asking donations be made to your local library or local children's charity.