In Memory
Tom Winter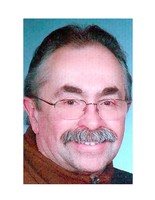 Thomas Gardiner Winter
Jan. 29, 1947 — April 23, 2011
Thomas Gardiner Winter, 64, died April 23.
He was born in Seattle to Jack and Edith Winter, and is survived by guardian parent Jane Brown. Tom served the Lord.
He loved Carmen, his wife of 26 years, and their son, John; daughter-in-law, Mandi; and daughters, Jamie and Amelia. His fondest memory was when he unexpectedly delivered baby Amelia at home!
Tom attended Corvallis High School and Oregon State University. He enjoyed car shows, swap meets, the Reno Air Races and restoring vintage American automobiles. With an eye for art, Tom commissioned and published nine lithographs capturing historical aviation events. Many will remember him for his gift of gab and his sense of humor.
Donations for expenses can be made at any OSU Federal Credit Union.
A memorial service was held at 1 p.m. Tuesday, May 17, at Calvary Chapel of Corvallis, 2125 N.W. Lester Ave.