In Memory
Daphne Mason (Wolfard)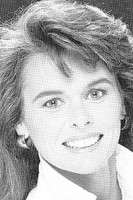 From the Corvallis Gazette Times 1/1/10
June 24, 1947 - December 26, 2009
Daphne June Wolfard, 62, of Oregon City died of unknown causes on Saturday in West Linn.
Daphne was born in Portland to John Allen Mason and Bobby Mason.
Survivors include her husband, Keith Wolfard; son Michael Lukens; daughters Michelle Blake and Cyndee Maher; six grandchildren; and one great-grandchild.
Visitation will be private. A funeral service will take place at 11 a.m. Tuesday, Jan. 5, at Hillside Chapel, 1306 Seventh St., Oregon City. Dee Mitchell will officiate. Memorial contributions can be made to the American Alzheimer's Association.