In Memory
Mike Farthing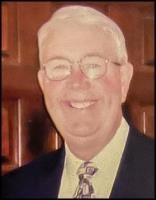 MICHAEL DUANE FARTHING
May 3, 1947 ˜ February 4, 2021

Michael Duane Farthing passed away at the age of 73 on Feb. 4, 2021, at his home in Vancouver, WA, with his wife and eternal companion, Carol Jean Farthing at his side.
Having been born in Wichita, KS, May 3, 1947, he has gone on to join in the blessed life to come, his angel mother, Clarine Farthing and honored father, Lloyd E. Farthing. Early in his life, the family moved to Corvallis, OR, where he graduated from high school in 1965. Mike served in the Vietnam War where he was awarded a Bronze Star and later attended BYU where he earned a degree in sociology.

On Nov. 22, 1972, he married his sweetheart Carol Jean Barrus in the LDS Temple in Salt Lake City, UT. Mike was an active and devoted member of the Church of Jesus Christ of Latter-day Saints where he served in numerous positions often working with the young single adults. Mike loved studying and teaching the gospel of Jesus Christ.
Most of his professional career was as a sales rep for Columbia Ultimate Business Systems and The Intelitech Group in Vancouver, where he made many close friends. In addition to his devoted church work and career, Mike was probably best known as a regular at the many golf courses in and around Vancouver.

Mike is survived by his wife, Carol J. Farthing; brother, Richard Farthing of Trout Creek, MN; and sister, Sue Roberts of Albany, OR.
Funeral services will be held Feb. 13, at 10 a.m., in the Vancouver West Stake Center, 9728 NE 50th Ave., Vancouver.
Please share a memory @ www.columbian.com/obits
To Plant Memorial Trees in memory, please visit our Sympathy Store.